* FREE Rating of your current Website and Marketing Collateral:
We have an analytical tool know as a Conversion Equation Evaluator that  can not only predict the future success of your website and your marketing, but it can also predict whether they will make you money or fail miserably.
This analysis can provide you with a MAJOR competitive edge in your industry as well as exponentially increase both your leads and sales.
If you would like us to perform this complimentary analysis, complete the form below and we will schedule a time convenient to you.
* FREE 10 day booth-camp to learn more about why and how to bring your business on-line: 

"This is the exact info I personally used to grow a 5-figure network marketing business… without cold calling or bugging friends & family… and I'd like to show it to you as well!"
* FREE Social Media Recruiting Guide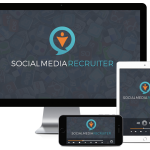 Learn how this busy Mom built a team of over 8200 distributors on social media, without leaving her home.
Read her tips what to do to get the best out of your Facebook page.
* FREE LinkedIn Recruiting Scripts Grab Bag

Copy & Paste These 6 PROVEN LinkedIn Word-for-Word Recruiting Messages to Get 10-20 Hungry and Motivated Prospects to Eagerly Reach Out To YOU
Plus You'll Also Discover…
A simple 3-step process for building a HUGE bank of LinkedIn connections

… and turning them into NEW team members.

How to trigger INSTANT curiosity in your prospects… 

get them to welcome your messages with open arms… and check out your business with enthusiasm. This method works ONLY with LinkedIn.

6 ways LinkedIn can help you connect with your IDEAL prospects

, and get right down to business, while skipping the small talk.

A little-known strategy for gaining MASSIVE INFLUENCE

… by getting LinkedIn to AUTOMATICALLY create a powerful rapport bridge with your prospects.