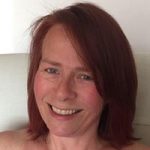 Welcome to "Success without BS"
Are you just starting your home-business, or are you stuck with your present home-business? I know the feeling. After spending a couple of years running from meeting to meeting, spending weekends at markets,  spending time at someone else's home for home-meetings, after endless phone-calls and trying to talk about my products to total strangers (I am terrible at it and always will) I wasn't very successful. Then I found a company who helped me to go on-line and it was the best thing I ever did.
Now I help others in the same situation. I help them not to give up, to believe in themselves again and to be successful (again) with their present business.
My name is Baudina Slikker. Yes, my initials are BS equal to "bull sh..". I would be extremely rich if I got paid a dollar for every time somebody started laughing and explained that to me. I also want you to have success, but at a certain moment you have to do it without me. That's how I came up with this name. And of course it's so "special" that you will never forget it.
I am here to help. I don't like to waist time. Not yours and not mine. So if there are things I don't like, I will let you know. Also if there is something I do like, I will let you know too.
I am located in Cochrane (Alberta), Canada. That doesn't mean I only work local. My job is without borders. Zoom is a great app which you can use with or without video. These call are one-on-one or I can add a extra person to it if necessary.
My goal is to help those who are thinking about starting a business online, doesn't matter if it is an existing business, if the business is still just an idea , if it is an Network Marketing Business or an Direct Sales business, or if you are just looking to earn some money online or anything in between.
If you don't know how to bring work on-line, if you don't know how to be successful on-line, then you found the right place to move forward in this world.

Text me, email me, or fill in the contact form and we will go from there.